1
« on: October 29, 2009, 12:52:35 AM »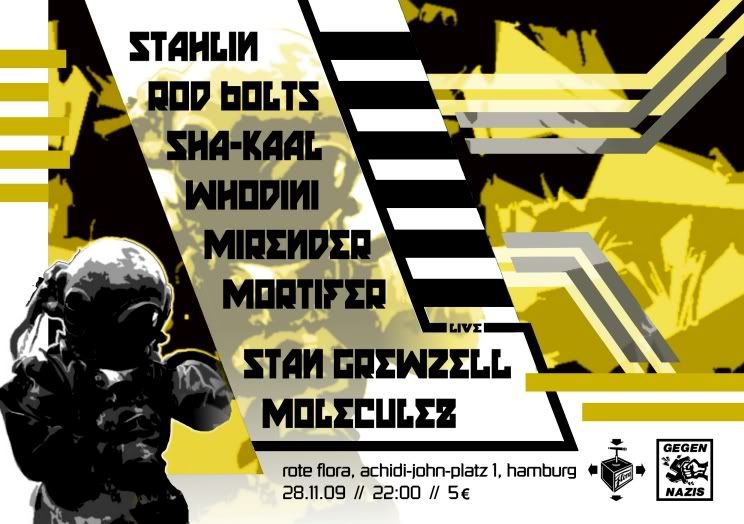 Line-Up:
Rod Bolts (Resident E)
Sha-Kaal
Mirender
Mortifer (Meta4)
Stahlin (Nordcore)
Stan Grewzell (live)
Moleculez (live)
Where:
Rote Flora
Achidi-John-Platz 1
20357 Hamburg
Germany

Entrance:
5€
Time:
22.00pm - 8.00am (and maybe much longer).
If everything is going good with my finacial situation I will definetly be there!!!
I'm looking forward to see the performance of Stan Grewzell. He's a new fresh producer and my favorite right now.
Hear his tracks on the "IMPCS002 - Moleculez And Stan Grewzell - Unleashed EP (Important Hardcore)" or the "IFS6 - Lenny Dee Presents - Industrialization Double CD (Industrial Strength)" .
His shit rocks!!!